Hastings is a UK based broker offering a wide range of personal lines Insurance products and services, this includes private car, motorcycle, home and commercial van. Alongside this we offer a number of complementary products such as personal accident, legal, breakdown and substitute vehicle cover.
In 2010 we set out to improve our online customer experience and deliver internal efficiencies in our direct debit set up and collection processes.
Our requirements to deliver this were simple: we needed an externally hosted, cost effective solution, that was highly responsive, accurate and provided excellent levels of availability for our 24 hour business.
The Unified BankVal service was selected as our solution of choice and has been successfully delivering this functionality since 2010.

BankVal web services enabled Homeserve Warranties to rapidly integrate essential services into our in house business solution thanks to the zero setup cost/time and a trial period to get our solution fully tested before going live.

BankVal offers a low cost, accessible and intuitive system. As a charity trying to achieve a lot with a tight budget and very little time, it is exactly the tool we need.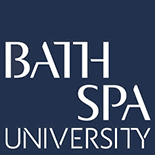 At Bath Spa University we are using BankVal to validate new bank account details. This means that Bacs transmissions work first time. It has removed the problem of payments failing the modulus check just as we are trying to submit our Bacs pay runs. Our payments to suppliers and students are more reliable now we are using BankVal.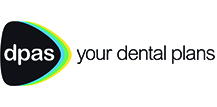 DPAS is an administrator of dental payment plans, and uses BankVal to validate bank account details when new dental patients are added to its database. The need to hold accurate bank details is paramount if patients are to be correctly charged for the cost of their dental plans by direct debit. Before implementing BankVal DPAS literally entered all bank details twice into software that provided confirmation of data entry accuracy via an A-B comparison. Even then this did not identify the many cases when incorrect bank details had been entered correctly on both occasions – because, for example, the patient had filled in their details incorrectly. Such errors only came to light when the direct debit failed later.
BankVal has made this a single entry process by providing immediate identification of both data entry errors and source data errors. This has produced a saving of one FTE, and even after the costs of integrating BankVal into its back office systems the company is enjoying a return on its investment of in excess of 100% pa.