Integrating Unified Software's award winning sort code and account number validation plug-in form is as easy as a,b,c. This blog details the simple steps required to access your BankVal UK account directly in your WordPress site allowing you to cut down on costly and time consuming bank account input errors with a minimum of fuss and in the knowledge your account validation is always right up to date and maintenance free.
A Install
The first step is to simply log into your admin dashboard and then navigate to Plugins > Add New and search for BankVal, then once found click Install Now to install the plugin.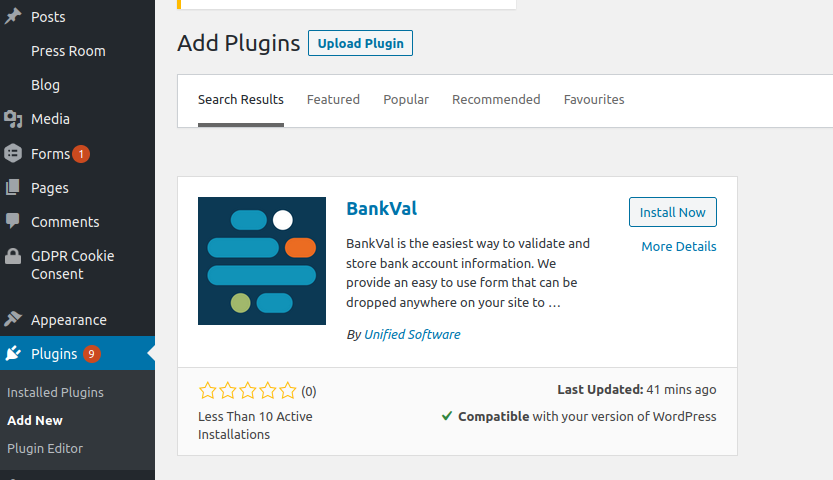 B Activate
Once the plugin is installed the Install Now button will change to Activate, clicking this will take you to the settings page.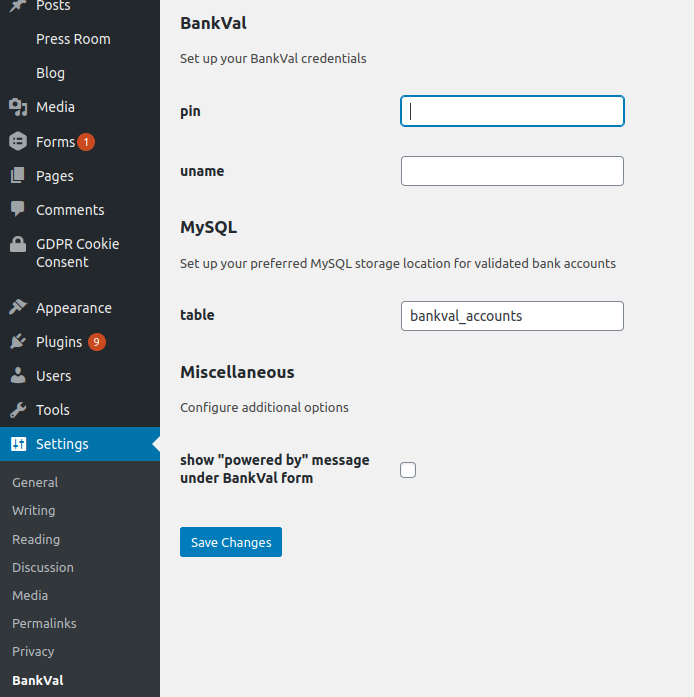 Here simply enter your credentials (contact sales@unifiedsoftware.co.uk to obtain these if you don't already have them.)
C Short code
Finally drop the form into your site where you require it by using the short code [[bankval_form]]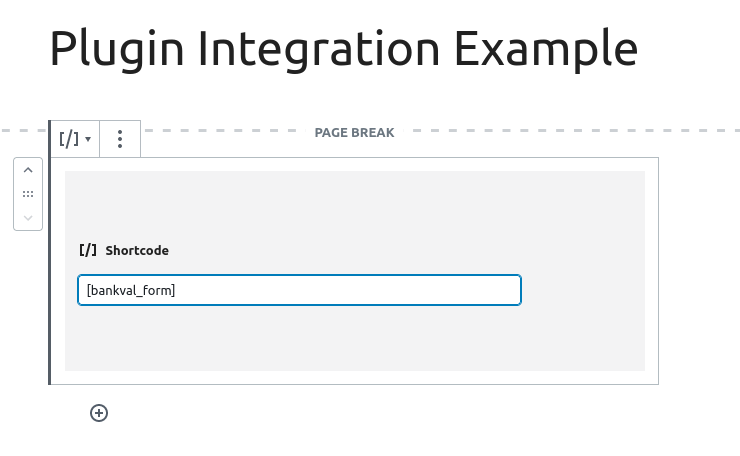 Then click Publish,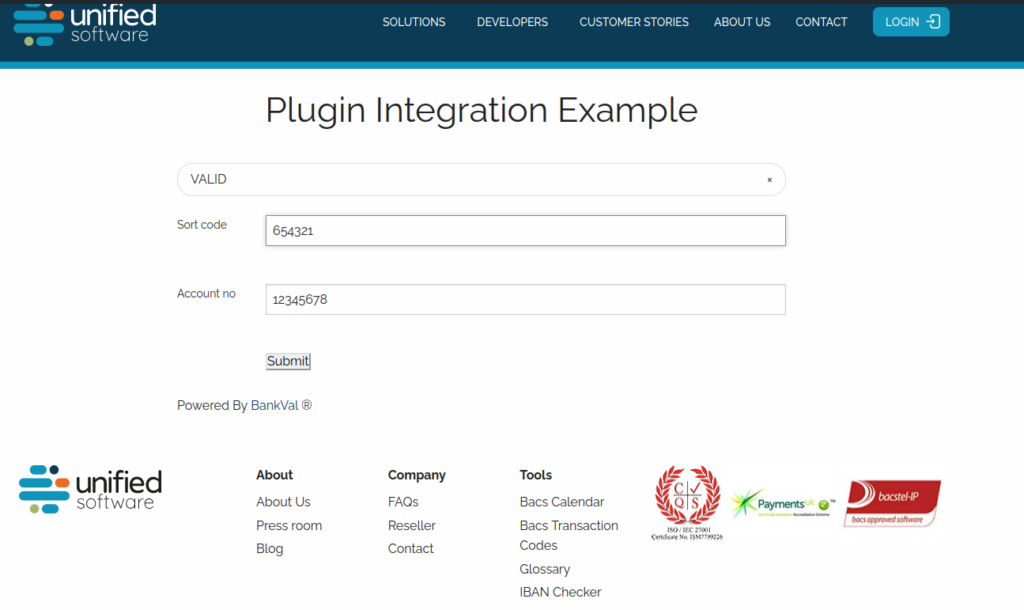 The account details will be available in the database set in the settings page along with their validity result.
| | | | | |
| --- | --- | --- | --- | --- |
| ID | timestamp | sortcode | accountnumber | status |
| 1 | 2021-06-09 15:38:19 | 123456 | 12345678 | VALID |
| 2 | 2021-06-09 15:43:02 | 654321 | 87654321 | INVALID – Sortcode |