Unified Software and University of Sunderland collaboration demonstrates the success of internships within a business.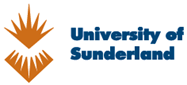 The University of Sunderland's Graduate Internship Scheme helps recent graduates to launch an exciting career in the North East of England. Through working in partnership with regional SME's, the scheme has helped hundreds of recent graduates to get ahead in the graduate jobs market.
Duncan McDonald, Internship Development Officer at the University of Sunderland feels the benefit to the local community is far reaching;
the ERDF (European Regional Development Fund) graduate internship scheme has been going now for 5 years this year and we've assisted hundreds of regional SME's to access the local graduate market.

Duncan McDonald, Internship Development Officer at the University of Sunderland
The Scheme has been particularly helpful to Unified Software, a financial software business based in Houghton-le-Spring.
With help and support from the University's dedicated Internship Team, Unified Software has recruited three graduates in recent years.
Managing Director George Barron has seen the benefit of the scheme:
Finding the right staff to help us to grow the business has always been a challenge. The Internship Scheme has been a great help in locating the skilled people we need to drive the business forward.

George Barron
Over the last four years, three interns have started their careers with Unified Software including Software developers Alec Evans and Adam Skinner, having both joined the company in 2011 and 2014, respectively. They are proving to be a great asset to the business, working on exciting new products and services. After successful internships Alec and Adam have since become permanent members of staff.
In early 2015 Unified Software was joined by Andrew Jenkins, a University of Sunderland graduate, joined the team in early January in a key sales and marketing position, supporting the company in promoting its current and future product range.
Andrew is quickly finding his feet in his new role and reflects on his success at gaining the position,
the Careers and Employability Service at the University helped me immensely while preparing for this job, giving me tips and pointers, while Unified Software have given me lots of opportunities to become better at my job. I have recently been on a training course for sales through Unified which has given me the opportunity to really develop myself.

Andrew Jenkins
In discussing Andrew's recent success at Unified Software, Duncan comments:
It's great to see how the University can support SME's in the North East in becoming more innovative and successful.

Duncan
With Unified Software launching a major new product in the summer, George is optimistic for the future of the company;
our business is growing and we expect to be recruiting again soon. The Graduate Internship Scheme's flexible and effective process has been very successful for us and we look forward to working with the University again in the near future.

George Barron